Fabio Santacroce
SEPTEMBER
September 14
—
October 9, 2018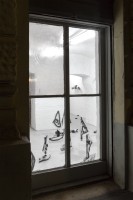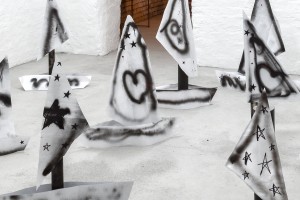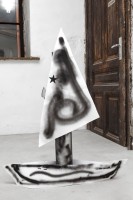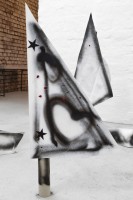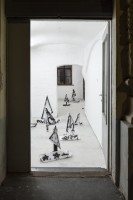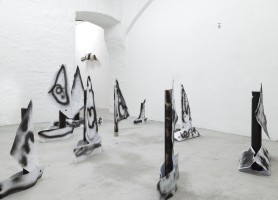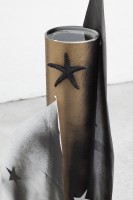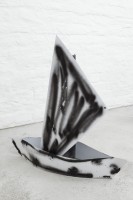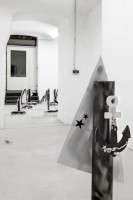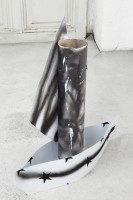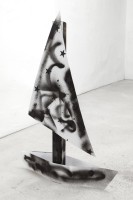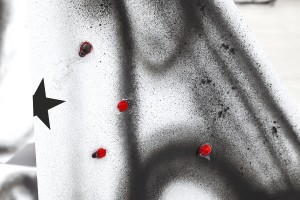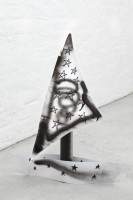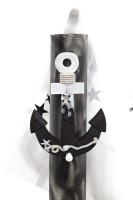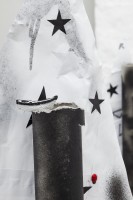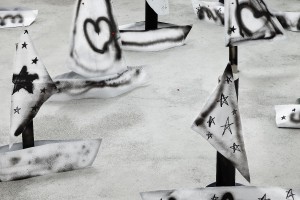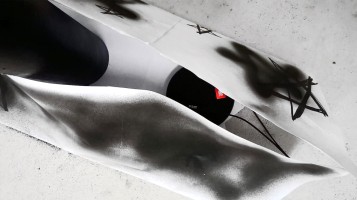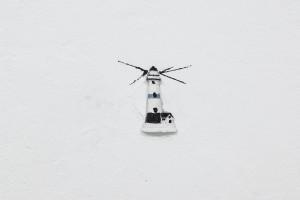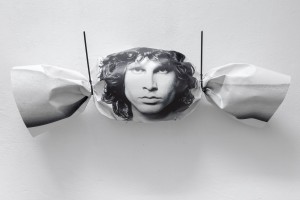 Pina is pleased to present "SEPTEMBER", a solo show by Fabio Santacroce.
Fabio Santacroce is an artist based between Bari and Turin, working in installation, sculpture, prints, video and curatorial activity. His practice concerns with the investigation and the deconstruction of the spectacle, the cultural entertainment and the hierarchy of power structures. By employing prosaicness, sentimentalism and dilettantism, both as aesthetic and critical tools, his work appears as an exuberant dark mise-en-scène, always threatened by a sense of divertissement and bitter youthfulness.
Paper boats (various dimensions), cardboard tubes, spray paint, acrylic, black glitter, glue, stickers, starfish, decorative ladybugs, seagulls, lighthouse, shells, ropes, wood anchor, audio file, mp3 player, speaker. Jim Morrison's candy (cm 100x70x40): ink-jet print on fine art canvas, foam filling, plastic cable ties.